JaeVee Completes On Westlegate & Boars Head
JaeVee Completes On Westlegate & Boars Head
Last updated 1st April 2021 • JaeVee Marketing • JaeVee
JaeVee has completed a joint venture to acquire the infamous Boars Head and Westlegate buildings in Norwich City Centre. The structure of the acquisition excluded the retail on the ground floor so the purchase involves all of the upper floors, roof and air space rights.
The developer, Estateducation, is planning to submit a planning application to change the current use class of office space into a large scale co-living development with a plethora of onsite amenities offering prospective tenants with a lifestyle not yet experienced before in Norwich.
CAM Architects has been appointed as the architect to design the co-living scheme. The planning application is expected to be submitted in the coming months with Devise Construction set to be the principal contractor once planning consent has been granted.
The forecasted construction programme is 18 months with the exit strategy based on the developer taking out a commercial mortgage once practical completion has been reached.
The developer, Estateducation, has an established track record in the co-living sector for both working professionals and students. It's the demand being driven for the developer's co-living brand for working professionals, The District, that has resulted in the developer acquiring another site to expand its offering.
---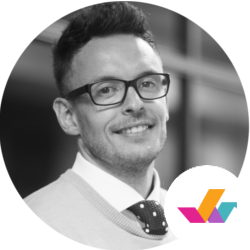 JaeVee's CEO, Ben James Smith commented:
"We're delighted to complete the acquisition of this site in Norwich, Norfolk, undeniably one of the best real estate assets in the city. We're excited to see JaeVee's presence in the city of Norwich continue to grow as we expand on our local portfolio.
Norwich is a city that's progressively growing so we've earmarked this area as a key place to invest.
We thank both our debt lenders and investor partners in supporting this property development joint venture."
---
JaeVee, as part of our 8-point safeguard protection plan, will be overseeing the project through to the successful exit.
If you're an investor interested in our other joint venture property investment opportunities, please visit our crowdfunding platform. Investors are able to invest from £20,000 once qualified. Please note, with all property investments, capital is at risk.
Alternatively, if you're an experienced property developer and have a proposal you'd like to submit to JaeVee, please sign up to your FREE developer account today.
---
Capital is at risk. The value of investments can go down as well as up and you may lose some or all of your investment. Investing in shares is illiquid and you must be prepared to hold your investment for the full term. Past performance is not a guarantee of future performance. The Financial Services Compensation Scheme does not cover poor investment performance. Investments are available to high net worth and sophisticated investors only. You should read the full risk warnings on the website before making an investment. Nothing in this blog should be considered as investment advice and we recommend that you seek independent financial advice and conduct your own due diligence before making any investments.