JaeVee Completes On The Burlington Hotel
JaeVee Completes On The Burlington Hotel
Last updated 18th September 2018 • Daniel Smith • JaeVee
JaeVee has teamed up with West One on a £3.19m development finance deal to complete the successful purchase of the Burlington Hotel, Sheringham as part of a joint venture with a lead developer and its investor partners.
The project involves the part demolition, part new build and part conversion of a former hotel into residential dwellings in an affluent area known as the Champagne Coast of the UK.
The property was purchased with current consent for 17 residential dwellings with further scope to increase the density.
---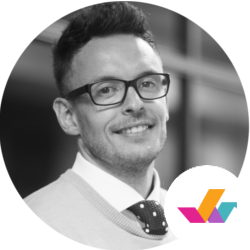 JaeVee's CEO, Ben James Smith commented:
"We're delighted to have completed a joint venture on one of Sheringham's iconic buildings and look forward to working with the lead developer in delivering the proposed scheme.
It's been a long drawn out conveyancing process with many challenges along the way. We're pleased the collective know how and experience of the JaeVee team were able to handle those challenges. The hard work starts now with the project execution phase well under way.
In our role as Employers Agent, we're actively working with the lead developer by overseeing all the paperwork to ensure the developer achieves its quality, costs and time objectives as per the project management plan.
We thank both our debt lenders and investor partners in supporting this property development joint venture. Our investors receive updates in real time including access to all the paperwork associated with the project as part of our security, control and open communication investment model."
---
If you're an experienced property developer and have a proposal you'd like to submit to JaeVee, please sign up to your FREE developer account today.
Alternatively, if you're an investor interested in our other joint venture property investment opportunities, please visit our crowdfunding platform. Investors are able to invest from £20,000 once qualified. Please note, with all property investments, capital is at risk.