JaeVee Completes On Northbourne
JaeVee Completes On Northbourne
Last updated 9th February 2021 • JaeVee Marketing • JaeVee
JaeVee has completed a joint venture on the development of 12 new residential houses, which are a mixture of detached, semi-detached and terraced properties in Deal, Kent.
ON Architecture has been appointed as the architect with Considine Ltd as the structural engineers. Construction is expected to begin in March with Palace Construction appointed as the main contractor on JCT D&B terms.
The construction programme is 12 months with a further 6 months allocated for the sales period of the 12 residential dwellings.
---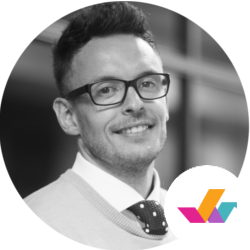 JaeVee's CEO, Ben James Smith commented:
"We're very pleased to complete the acquisition of this site in Deal, Kent. The Roddy Brothers have delivered some excellent property development schemes to date, so we're excited to be working with them.
As with our previous joint ventures over the past year, whilst the global pandemic continues to bring its challenges, our position is determined by taking mid to long term views as to how the property market will look at that time in the future.
We thank both our debt lenders and investor partners in supporting this property development joint venture."
---
Roddy New Homes's Director, John Roddy commented:
"The pandemic certainly brought its challenges, though we're delighted to have partnered with JaeVee on this joint venture.
The process understandably took time, due to COVID, though we eventually got across the line. We would recommend using JaeVee as a joint venture partner as the entire process is done in-house by the JaeVee team."
---
JaeVee, as part of our 8-point safeguard protection plan, will be overseeing the project through to the successful exit. Our sister company, Hatch, has been appointed as the Employers Agent to safeguard the client.
If you're an investor interested in our other joint venture property investment opportunities, please visit our crowdfunding platform. Investors are able to invest from £20,000 once qualified. Please note, with all property investments, capital is at risk.
Alternatively, if you're an experienced property developer and have a proposal you'd like to submit to JaeVee, please sign up to your FREE developer account today.
Please note this blog post is not to be considered as investment advice. We recommend you seek independent financial advice and conduct your own due diligence before making any investment.