JaeVee Completes On Ferry Boat, Norwich
JaeVee Completes On Ferry Boat, Norwich
Last updated 19th October 2020 • JaeVee Marketing • JaeVee
JaeVee has completed a joint venture on the redevelopment of a Grade II listed former public house and the construction of a ground up residential riverside development in Norwich, Norfolk.
The project entails a total of 41 residential dwellings, with the development set to be called Kings Bank.
Hudson Architects has been appointed as the architect with Rossi Long as the structural engineers. Construction is expected to begin imminently with a locally based principal contractor.
The construction programme has been set as 18 months with a further 6 months allocated for the sales period.
---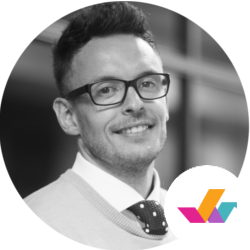 JaeVee's CEO, Ben James Smith commented:
"We're delighted to complete the acquisition of the Ferry Boat Inn site, Norwich. A global pandemic brings its challenges though our position is determined by taking mid to long term views.
As the construction programme is spread over 18 months, our view is based on what the property market will look like in 18 months time when the units hit the market for sale. Whilst Covid-19 has forced a recession, in my opinion, it's a pause rather than a crash. The indications from the Bank of England and the Office of Budget Responsibility predict the UK economy will be back in a positive between Q2-Q3 next year. As these units will hit the market in April 2022, the UK will be long out of recession by then.
Couple this with the fundamental fact we continue to have an undersupplied property market, from an investors perspective, investing into the UK property development market represents opportunity."
---
JaeVee, as part of our 8-point safeguard protection plan, will be overseeing the project through to the successful exit. Our sister company, Hatch, will be project managing the scheme with JaeVee working closely with Daniel Connal Partnership in their role as the Employers Agent.
If you're an investor interested in our other joint venture property investment opportunities, please visit our crowdfunding platform. Investors are able to invest from £20,000 once qualified. Please note, with all property investments, capital is at risk.
Alternatively, if you're an experienced property developer and have a proposal you'd like to submit to JaeVee, please sign up to your FREE developer account today.
Please note this blog post is not to be considered as investment advice. We recommend you seek independent financial advice and conduct your own due diligence before making any investment.