JaeVee Completes On Dagmar Road, Stroud Green
JaeVee Completes On Dagmar Road, Stroud Green
Last updated 5th March 2020 • JaeVee Marketing • JaeVee
JaeVee has joint ventured on a ground up development in Stroud Green, London. The project entails the construction of 6 residential dwellings with potential to increase the density by adding a further 2 residential dwellings in the approved basement area.
Dovetail Architects have been appointed as the lead designer with JP Chick as the structural engineers. Construction is expected to begin imminently with a locally based principal contractor.
The construction programme has been set as 12 months with a further 3 months allocated for the sales period.
---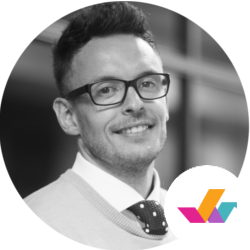 JaeVee's CEO, Ben James Smith commented:
"We're pleased to have completed another joint venture in the ever growing development portfolio we're establishing across key regional places in the UK.
This particular site is conveniently situated close to sufficient transportation links with 5 overground and underground stations located within approximately 1 mile, all offering regular services into Central London making it an ideal commuter location.
Over the last 5 years to July 2019, property prices in the London borough of Haringey have increased by 30.52% which represents an annualised increase of 6.1%. This performance, coupled with the site's close proximity and accessibility to Central London, make Stroud Green a very good investment proposition."
---
JaeVee, as part of our 8-point safeguard protection plan, will be overseeing the project through to the successful exit. Our sister company, Hatch, will be project managing the scheme with JaeVee working closely with the senior debt lenders monitoring surveyor in our role as the Employers Agent.
If you're an investor interested in our other joint venture property investment opportunities, please visit our crowdfunding platform. Investors are able to invest from £20,000 once qualified. Please note, with all property investments, capital is at risk.
Alternatively, if you're an experienced property developer and have a proposal you'd like to submit to JaeVee, please sign up to your FREE developer account today.
Capital is at risk. The value of investments can go down as well as up and you may lose some or all of your investment. Investing in shares is illiquid and you must be prepared to hold your investment for the full term. Past performance is not a guarantee of future performance. The Financial Services Compensation Scheme does not cover poor investment performance. Investments are available to high net worth and sophisticated investors only. You should read the full risk warnings on the website before making an investment. Nothing in this blog should be considered as investment advice and we recommend that you seek independent financial advice and conduct your own due diligence before making any investments.