How It Works
We regularly launch a range of unique and diverse property investment opportunities, which have been pre-approved by our investment analyst team, allowing you to build an investment portfolio with just the click of a button; anytime, anywhere.
Before choosing your preferred investment, you will see the property details, the investment and exit strategy, the team behind it, the due diligence and underwriting feedback, the financials, the documents, and the plans.
Thereafter, you can invest from £5,000 up to £1,000,000+, it's up to you. Each investment is structured in an individual limited company.
Upon investing, you will become a shareholder of the company, with control assured via a shareholders agreement.
You will receive share of any return, whether it's the income, capital growth, or sales profit in relation to your investment. Your exit is upon the property developer achieving the exit strategy set from the outset, and if there are any complications JaeVee steps in and ensures it's achieved.
View Property Investments
Property Investment Revolution
JaeVee is a facilitator, asset and project manager between property developers, investors and senior debt lenders
Earn
Share monthly income
Receive sales profit
It helps property developers find and fund 100% of the property investments they source, it helps investors make their returns they wouldn't normally make on their own (without compromising on security and control) and it helps senior debt lenders back only profitable investments in a variety of accommodation sectors.
View Property Investments
JaeVee Explained
View Property Investments
We're Transparent About Our Fees
Rental income from tenanted properties is paid into your nominated account each month, after collection. When the exit strategy is to sell or re-finance the property (to release the capital back), you receive your share of any capital growth (profit) upon the property or properties being sold.
Developers interest
Our model works by allowing property developers to build new homes and rental portfolios via a joint venture between ourselves and your capital.
The property developer holds 40% of the SPV, with their duties controlled via the shareholders agreement. In some circumstances where the property is being rented, there will be a management fee of 10%+VAT deducted from the monthly rent.
All our projected returns are shown net of fees so your forecasted returns will have already taken these costs into account.
Fundraise Fee
This 5% fee covers the cost of raising funds, extensive due dilidence, deal structuring, compliance, corperate governance, and marketing. The fee is added to the total acquisition costs and forms 5% of any investment you make.
Profit share
We retain 20% of the net capital growth or rental income. It is paid to us either at the end of the investment term or during (if rented). As each project is held in a separate SPV, corporation tax will be payable which is displayed on the feasibility study prior to you investing.
Employers Agent
We act as the Employers Agent for all the design and build construction contracts entered into. We act on behalf of the client, which will be the SPV, as the contract administrator reviewing interim drawdowns, monitoring and reporting on the principal contractor and finalising accounts upon completion of works.
Other Costs
As with all property investments, there may be unforeseen costs but we do our best to mitigate these, including utilising the boost fund. The boost fund is 1% of the purchase price of the property which is held within the SPV bank account. Again, this fund is already taken into account thus not affecting the projected returns to you.
Read our FAQs
Properties
SPV1003
Sheringham, Norfolk, NR26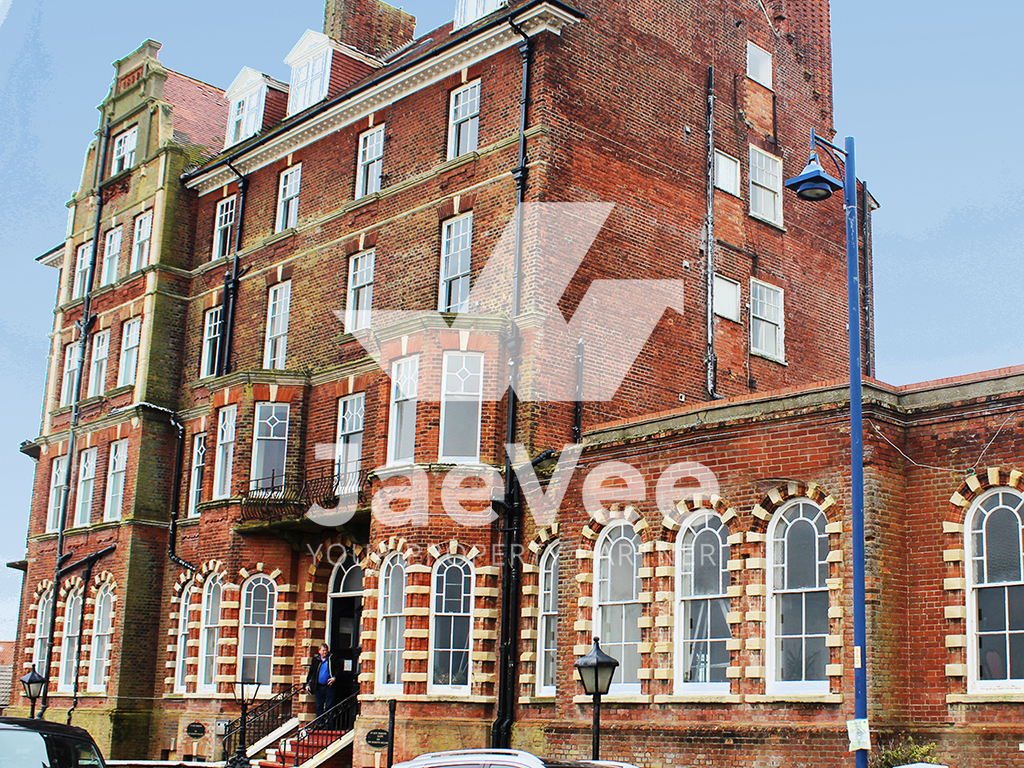 Exit Strategy
Sell For Profit
Investment Term
18 months
JaeVee is a trading name of Estateducation Ventures Ltd (FRN797322), which is an Appointed Representative of Prosper Capital LLP, which is authorised and regulated by the Financial Conduct Authority (FCA) (FRN453007). Estateducation Ventures Ltd is registered in England & Wales with company number 10172481. The registered office of the company is Studio 9 Netherconesford, 93-95 King Street, Norwich, NR1 1PW.
JaeVee © 2019 • All rights reserved.


Investing in JaeVee involves risk, including loss of capital and illiquidity and it should be done only as part of a diversified portfolio. Investments made through JaeVee are not covered by the Financial Services Compensation Scheme (FSCS). Please read our full risk warning before deciding to invest.
Capital at risk. Read more